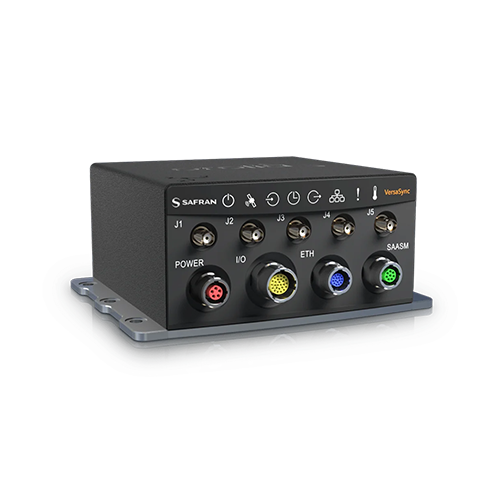 VersaSync Rugged GPS Time & Frequency Reference System
The Safran VersaSync is a high performance GPS master clock and network time server that delivers accurate, software configurable time and frequency signals under all circumstances, including GNSS-denied environments.
Its compact size and high level of ruggedisation make VersaSync suitable for mobile applications in harsh environments. Its small footprint allows for easy integration of the time and frequency functionality into systems architecture.