Ready to go industrial grade Jetson carrier boards help to simplify moving from a development platform to a reliable solution for commercial deployment. With support for Jetson Nano, TX2, Xavier NX and Xavier AGX modules.
Reliable – Industrial grade build quality ensures our Jetson baseboards will operate reliably 24/7.
Extra I/O – Our Jetson base boards offer additional I/O over what is included with the Jetson dev kits.
Wide temperature – Supporting up to -25°C to +80°C, our Jetson carrier boards can be used in harsh environments.
Long term availability – Our Jetson carriers are available to buy for around 5 years from launch.
Customisable – Steatite offer a Jetson baseboard design service if one of our off-the-shelf options is not suitable for you.
Take a look at our range of Jetson carrier boards below and get in touch (01527 512 400 / computers@steatite.co.uk) if you'd like any further information.
Product Type
AI Module
Processor Type
TOPS Performance
Memory Capacity
Storage Type
Expansion Type
Display Outputs
LAN Ports
USB Ports
OS Support
Manufacturer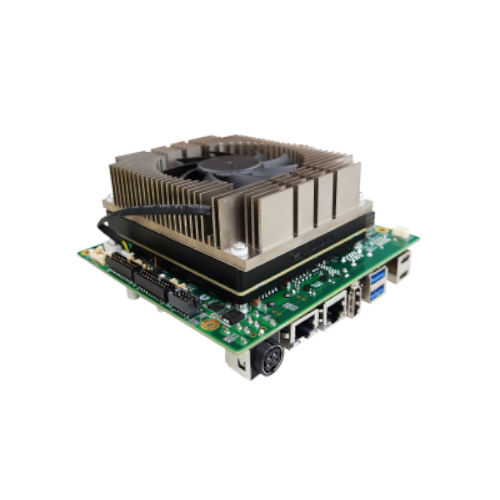 NVIDIA® Jetson AGX Orin™ AI Inference Carrier Board With Up to 200 TOPS Performance
Can't find what you need?
Get in touch with our technical specialists to discuss your specific requirements and see if we can offer a solution.