Our touchscreen PoE Panel PCs are a great way to simplify installation, therefore saving time and money.
Screen sizes – 7", 10", 12" and 15" industrial Panel PCs with PoE or wide DC input support.
Longevity – Our PoE touchscreen computers are available to buy for at least 5 years from launch.
Reliability – Thorough design testing and high MTBF components ensure long-term reliability of our PoE Panel PCs.
Below is a selection of the industrial PoE touchscreen PCs that we offer. If there's anything we can help with, please give us a call on 01527 512 400 or drop us an email.
Manufacturer
Product Type
Screen Size
Resolution
Brightness
Processor Type
Memory Capacity
Storage Type
Expansion Type
Display Inputs
LAN Ports
USB Ports
Serial Ports
OS Support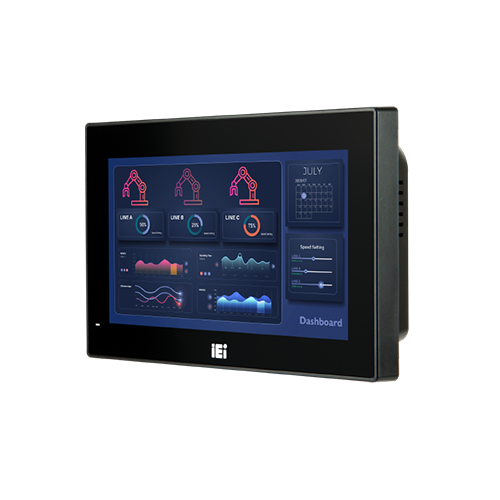 7″ Intelligent Power Over Ethernet Panel PC With Intel® Celeron® N3350 CPU
Want a more bespoke solution?
Get in touch with our technical specialists who will contact to discuss your requirements and best advise on the most suitable solution.