Ideal for use in outdoor or food preparation applications, our fully IP-rated Panel PCs are designed for long-term reliability in wet and dusty environments.
Ingress Protection – Our PPCs offer either all round IP65, IP66 or IP69K protection against dust or water
Stainless Steel – High grade stainless steel touchscreen panel PCs ideal for use in food prep applications 
Fanless Cooling – With efficient CPUs and advanced cooling, our IP-rated PPCs have no moving parts
Performance – IP-rated PPCs with either power efficient Intel Atom or high performance Intel Core CPUs
Reliability – IP panel PCs built using the highest quality components to ensure long-term operation
Environment – IP-rated Panel PCs for use in high shock/vibration and extreme temperatures
Take a look at some example IP-rated Panel PCs below, or contact one of our team to learn more.
Manufacturer
Product Type
Screen Size
Resolution
Brightness
Processor Type
Memory Capacity
Storage Type
Expansion Type
Display Inputs
LAN Ports
USB Ports
Serial Ports
OS Support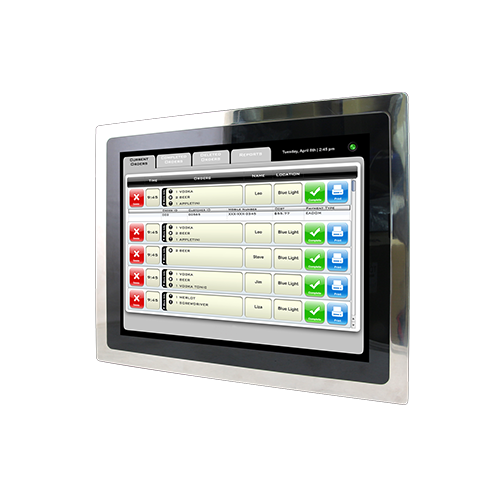 15″ Full IP-65 & IP-X9K Stainless Steel Panel PC With Apollo Lake SoC Mobile CPU
Want a more bespoke solution?
Get in touch with our technical specialists who will contact to discuss your requirements and best advise on the most suitable solution.